Charging
8 Superchargers, available 24/7
Public Charging

1 J1772
CCSU Student Center
195 Ella Grasso Blvd.
New Britian, CT 06053

Restrooms

Red Robin (open until 10pm)

WiFi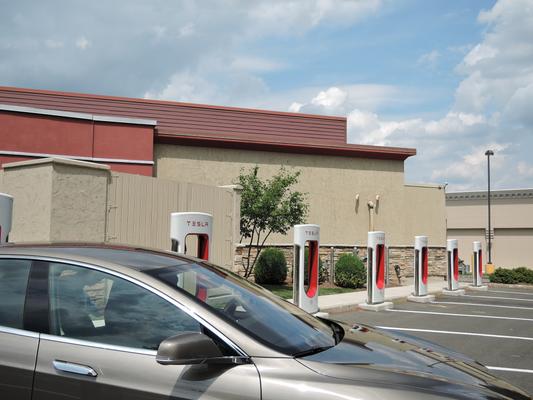 Reviews
Register
or
login
to submit a review.
West Hartford July 30, 2016

The Red Robin is in the background of the photo above. Good for lunch - humongous salad!

West Hartford supercharger

Very convenient to I-84 and Route 9. Food options are limited but decent. We happen to like Red Robin, and this location was consistent with the one near our home in the DC area. The nearby enclosed mall seems nice but requires crossing a busy street. The charger layout is somewhat odd -- spaces seem to be angled the wrong way considering that Teslas need to back in to them. I'm not aware of any 24/7 services nearby; we were at this location at lunchtime on a weekday.